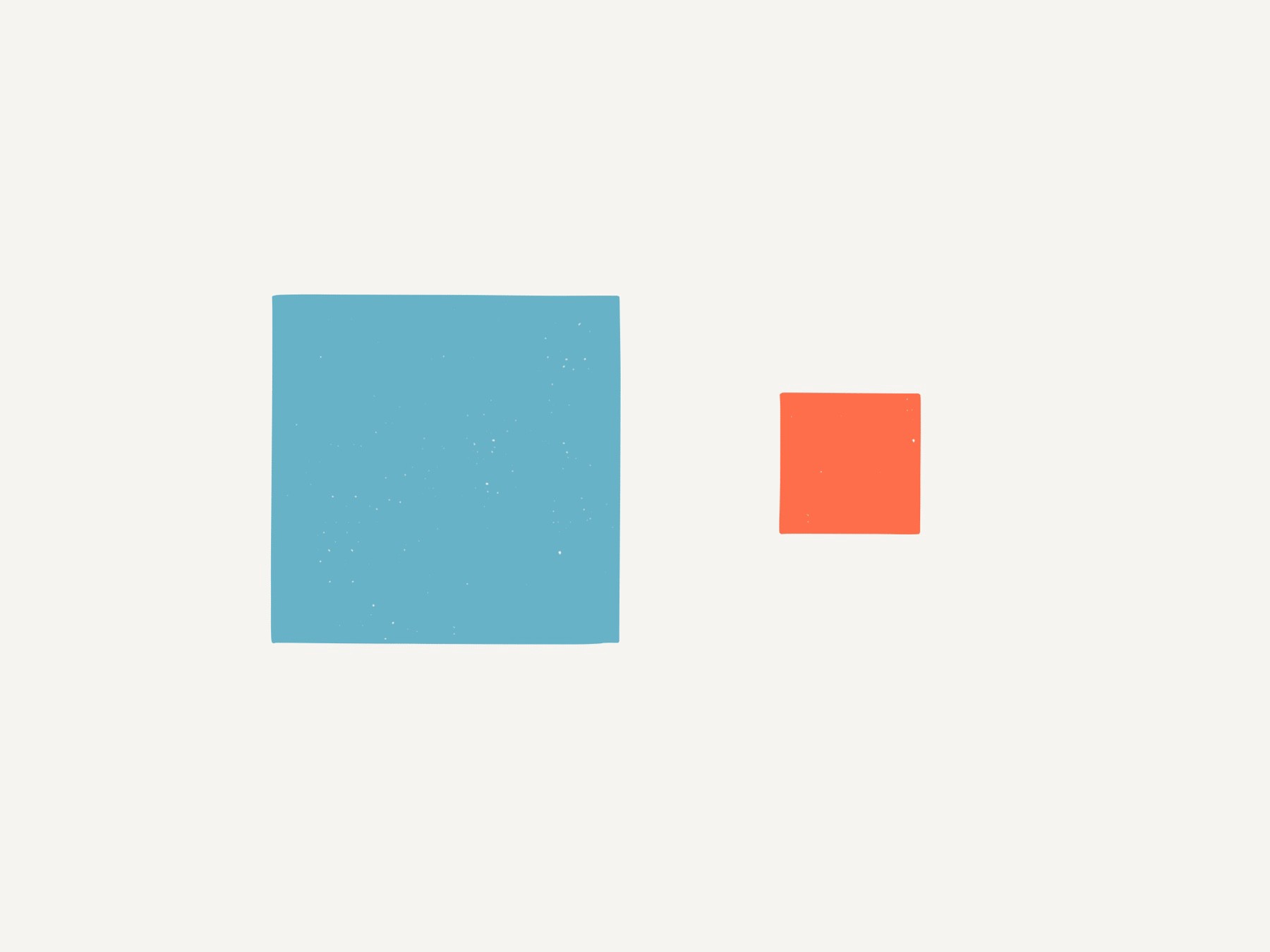 There are two squares. One square is bigger than the other square. The bigger square is blue and the smaller square is red.
What did you read?
In the text description, the writer decided on the order. We reveal two shapes, then the size difference and finally the colors. An equally accurate description could be: red and blue colors. Next to each other. The blue is bigger than the red. They are each shaped like squares.
The linear text enforces a sequential order, it can be articulated in many different ways over a paragraph. The visual does not enforce it. Viewers will likely see the colors before they notice that the shapes are square, but they will see the picture as a whole AND the parts at the same time.